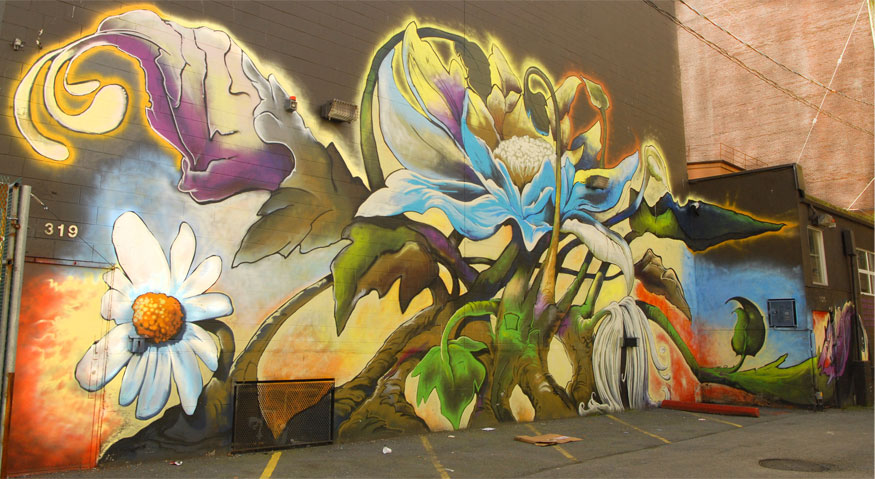 Artist: Steve Hornung
Location: 319 Main Street
Best Viewed: West facing wall in alley behind building
Year: 2010
Dimensions: 75' (W) X 25' (H)
Title of Mural: Living Wall – RestART 2010
Theme the mural was part of a 'Grey to Green,' initiative to improve liveability in the alley for local residents and workers.
Artistic Coordinator and a short biography: The word "RestART" is a compound of "restorative" and "art" – RestART is an initiative created in 2002 by restorative justice practitioners with members of the VPD Anti-Graffiti Unit. The 319 Main Street mural involved 9 youths and 7 members of community as a team building and skills development component to help beautify and increase the perception of safety in the laneway.
Community involvement: RestART & the Grandview-Woodland Community Policing Centre with the support of Great Beginnings and 319 Main Street Holdings Inc.
Link to:
Restart: http://www.gwcpc.ca/news_events/news_events/news_events_archive/restart.html
Steve Hornung http://www.thecreativeindividual.com/