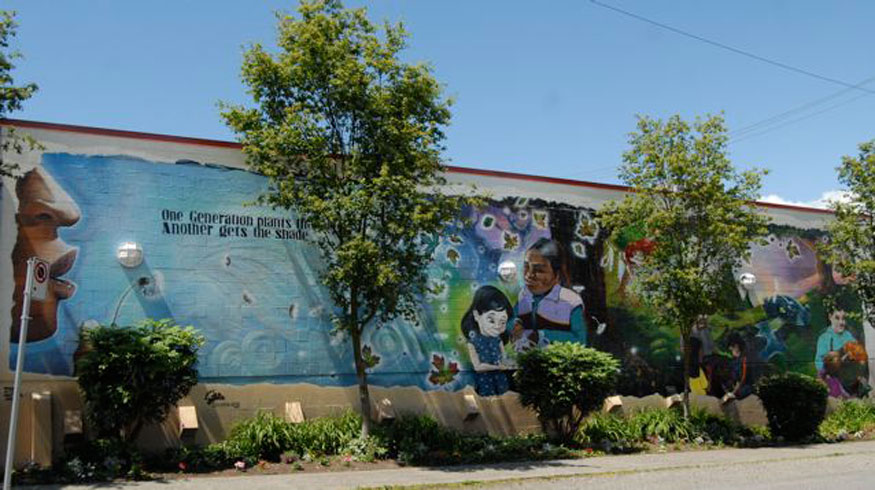 Artist: Nelson Garcia & Xochitl
Year: 2010
Location: 569 Powell
Dimensions: H. 14 feet L. 75 feet
Best Viewed: On Princess Street
The Seeds of Change mural theme is 'one generation plants the seed, another one gets the shade.'It is about supporting future generations with the world we nurture today. The project is an extension of the Princess Avenue Interpretive Walk project lead by Anne Marie Slater. See mural # 16.
Sponsors: Strathcona Business Improvement Associatio, Vancouver Coastal Health, and City of Vancouver – Great Beginnings Program.