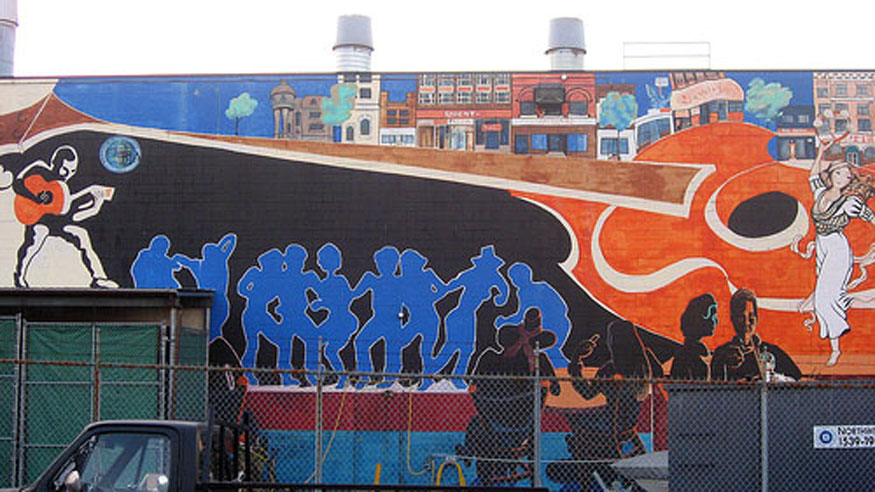 Artist: Cristina Peori
Year: 2004
Location: 700 Cordova
Dimensions: H. xx feet L. xx feet
Best Viewed: On Powell
Larrivee Guitar Mural is is a tribute to the contribution of Eastside Vancouver to the musical life of the city. A nightclub scene is portrayed against a background of a stylized guitar which dominates the composition. Resting on the neck of this guitar are buildings from the area, including the Carnegie Centre, the Astoria Hotel, and Ted Harris Paints.
The elderly owner of Harris Paints, Ted Harris, died during the execution of this mural, and his store, at the request of John Larrivee, was included as a tribute. This paint store with its landmark sign has since closed. Acrylic on concrete block. Four persons were employed through Sandy MacKiegan and CETA COOP. Elevation device and paint were provided by Vancouver Graffiti Mgmnt. Sponsorship was by Strathcona Business Improvement Assn.