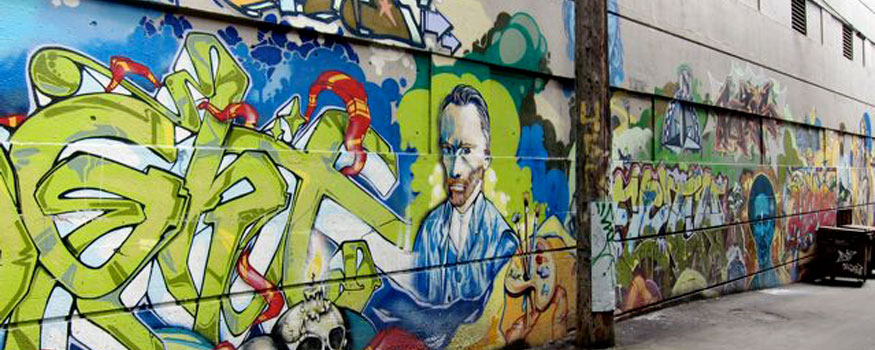 Artist: Artist Collective – Cold World Media
Year: 2005
Location: 450 West Cordova
Dimensions: H. 12-16 feet L. 250 feet
Best Viewed: In alley between Cambie and Richards
The Graffiti Mural is an ongoing work. This mural has grown over the years, now filling the entire alleyway between Richards and Cambie (near Harbour Centre). The Graffiti mural is approximately 250 feet in length and varying between 12 and 16 feet in height. This is an ongoing work and is, in that respect, unique in the city. The mural creation is attributed to the Artist Collective – Cold World Media. This work combines finely executed portraiture with highly stylized graffiti lettering and formation.