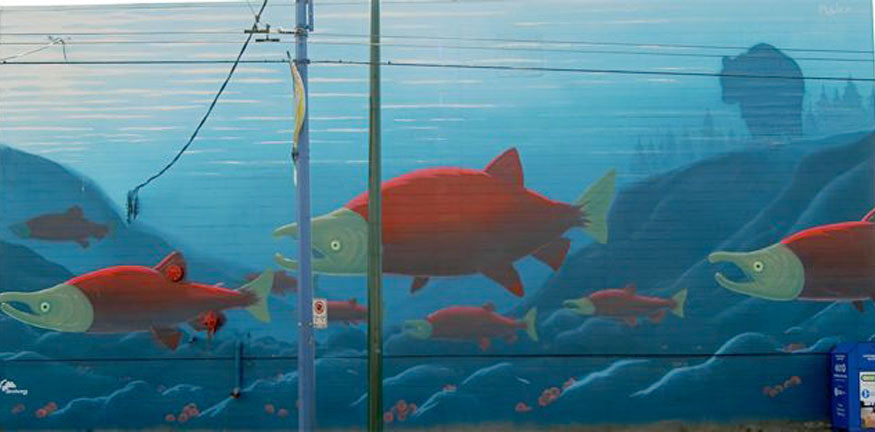 Artist: Todd Polich
Year: 2010
Location: 1201 Franklin
Dimensions: H. 35 feet L. 62 feet
Best Viewed: On Powell north (back) side of building.
The Salmon Mural was painted in Oct 2010. The motivation was to show the crucial role salmon play in the ecosystem. The mural illustrates a river of spawning salmon with an underwater perspective, to the background silhouette of a bear fishing on the surface of the river. This was painted during the historic 2010 BC salmon run, which saw record numbers of fish throughout the province.
Partners: CBR Products and City of Vancouver – Great Beginnings program