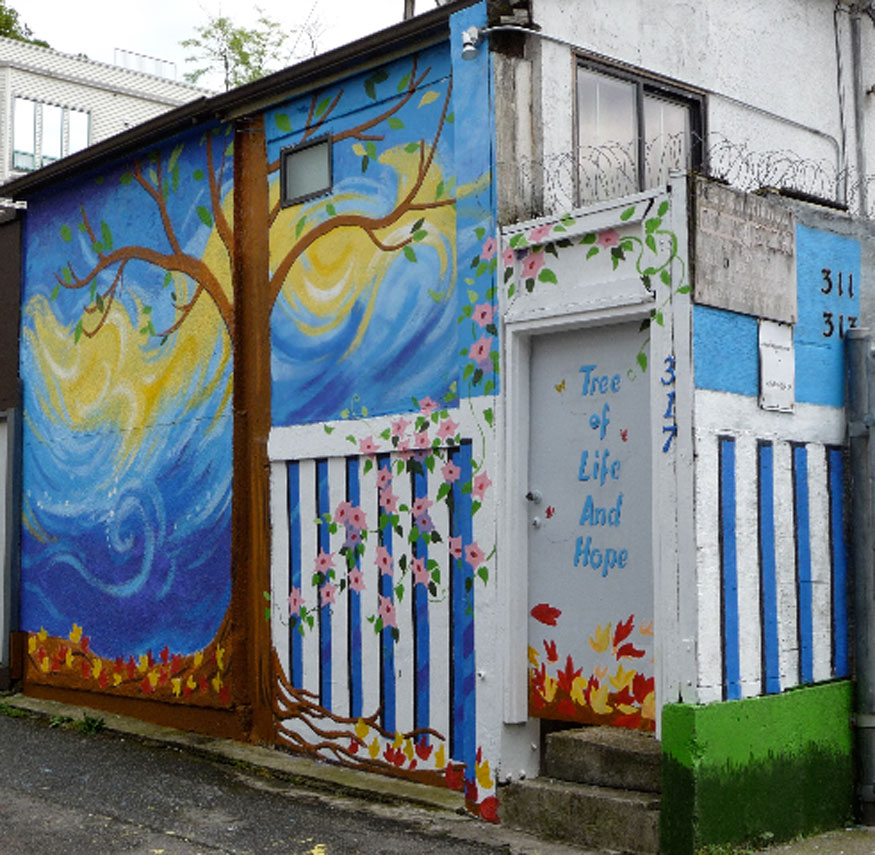 Artist: Grace Y. Guo
Year: 2009
Location: 315 East Pender
Dimensions: H. 20 feet L. 14 feet
Best Viewed: In alley east of Pender at Gore
Tree of Life & Hope. The tree represents life and nature.There were five artist/volunteers involved in the project. The mural was completed on June 8th, 2009.
Sponsor: City of Vancouver – Great Beginnings Program